Quick Links
How to lock a file on windows
Password protect a folder
Screenshots - Folder Password Lock Free
See images below of the software interface screen captures.

Click on the image or the "enlarge" button to expand the screenshot.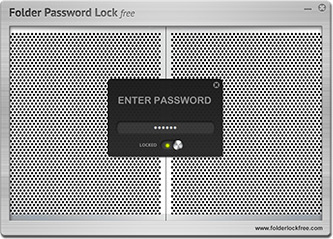 Login Screen
The Login Screen is the first screen you will see once you start Folder Password Lock Free. It will prompt you to login in order to gain access to your locked folders and files.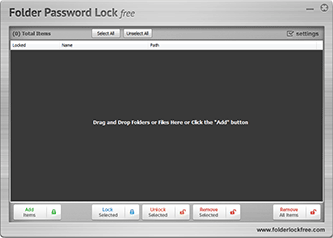 Main Screen
The Main Screen is where all the controls are located in order to protect your documents, spreedsheets, pictures, videos, folder or any private information you may have. You can only access this area if you have successfully logged in with your password.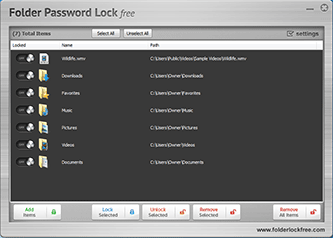 Locked Data
View this screenshot of Folder Password Lock Free in action. It shows a few folders and files that have been added to the program to be protected. The button controls allow you to fine-tune just how you want to lock or unlock a folder, group of files etc...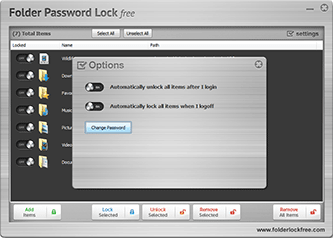 Options Screen
The Options screen will allow you to change your password and set how you want Folder Password Lock Free to behave when you login or logout. You can have the app automatically lock or unlock all your confidential data upon entering your password or closing the software program.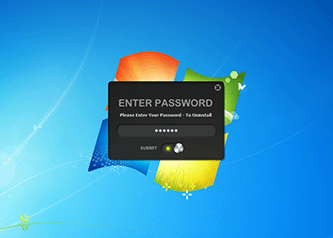 Password Protected Uninstaller
The software can only be uninstalled by entering your password. This feature prevents someone from removing it from your computer to unlock your hidden data.